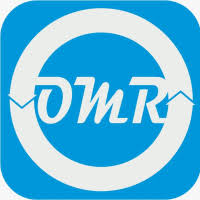 Industry Market Research Report and Consulting
3D printing market, size, share, market intelligence, company profiles, market trends, strategy, research report, analysis, forecast 2018-2023
Technological advancements and rising demand from healthcare and avionics industries will drive the global 3D printing market."
— OMR Analyst
INDORE, INDIA, March 15, 2018 /EINPresswire.com/ — Orion Market Research (OMR) recently published a market research report on global 3D printing market. According to OMR analysis, the global 3D printing market is expected to grow impressively at a CAGR of 15.2 % during 2018-2023. Global 3D printing market has witnessed a significant growth due to rising demand for 3d printing in healthcare, avionics, building and construction across the globe. The market has been segmented on the basis of technology, material, end user and geography. The report provides detailed and insightful chapters on market overview, key findings, strategic recommendations, market estimations, market determinants, key company analysis, market insights, company profiling, market segmentation, geographical analysis, analyst insights and predictive analysis of the market.
The full report of global 3D printing market is available at https://www.omrglobal.com/industry-reports/3d-printing-market/
3D printing developed as a modification of an old inject printer. However, it is rapidly expanding. 3D printing market players provide new printers and printing materials due to possibilities created through R&D to offer new applications. Healthcare, automotive, aerospace and defense industries are considered to be lucrative domains for 3D printing applications. The relatively new field of bioprinting, that is printing with cells, will boost the global 3D printing market in near future. Numerous applications of 3D printing in healthcare system belongs to personalized medicine are also attributed in the market growth. For instance, implants or prostheses are 3D printed for a specific user's body, optimizing the technology to work for an individual, not an average user as with most mass-produced products.
Global 3D printing market by region includes North America, Europe, Asia-Pacific (APAC) and Rest of the World (RoW). North America dominates the global 3D printing market due to high investments from manufacturers due to growing demand. APAC has created a huge scope for global 3D printing market due to Advanced technological developments in 3D printing materials and growing manufacturing industry. Various corporate strategies such as the launch of new products, R&D, partnership, mergers and acquisition are widely adopted by key players in the global 3D printing market.
For related reports please visit https://www.omrglobal.com/reports-category/advance-materials/
The report covers:
• Comprehensive research methodology of the global 3D printing market
• In-depth analysis of macro and micro factors influencing the market guided by key recommendations.
• Analysis of regional regulations and other government policies impacting the global 3D printing market
• Insights about market determinants which are stimulating the global 3D printing market
• Detailed and extensive market segments with regional distribution of forecasted revenues
• Extensive profiles and recent developments of market players
About Orion Market Research:
Orion Market Research (OMR) is an Indian research company known for its crisp and concise reports. The company is equipped with an experienced team and young brigade of analysts. The company provides quality syndicated research reports, customized research reports, company profiling, consulting and other research-based services. OMR provides global and regional market reports of various domains such as healthcare, energy, IT, chemicals, and automobiles. The company provides a 360-degree view of the market with parametric analysis, key market insights, key findings, statistical forecasts, competitive landscape, extensive segmentation, key trends, strategic recommendations and detailed company profiles.
Anurag Tiwari
Orion Market Research Pvt. Ltd.
+919179828694
email us here

Source: EIN Presswire